PROPERTY MANAGEMENT
When it comes to quality property management, attention to detail is critical. Property management involves so many different details that it quickly becomes apparent if your property manager is not very detail-oriented.
At McEntire Realty, our team slowly and reluctantly branched into property management because our primary focus was always only in sales. But when many of our loyal clients requested we provide this service, we saw the high demand for, and lack of, quality property management on Maui.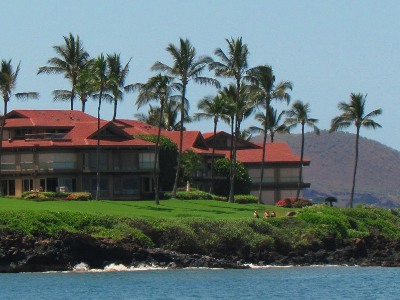 This is currently the fastest growing division of our company and we had to bring on additional help just to be able to keep up with the demand for our services. McEntire Realty now manages nearly 40 properties on Maui and we are steadily increasing our property management inventory due to the trust and referrals from other local Realtors.
We are pleased to be able to provide this service, and to see the positive difference it has made for so many of our clients. Everyone has heard the horror stories about property management, and many of our current owners were previously a part those stories. But with their properties managed by McEntire Realty, these same owners are now receiving top rental revenue from their properties, and with no management headaches.
We take excellent care of our properties, owners, and tenants. Therefore we always rent our properties quickly and for the highest possible rent. Our tenant screening process is extensive and includes credit checks, eviction checks, local and national criminal and non-criminal background checks, etc.
We pride ourselves on knowing the rental market and using the same high level of quality service and marketing expertise when managing property that we do when facilitating sales.
We have connections with the best and most dependable contractors and maintenance companies who give us priority treatment when scheduling and maintaining your property in the best possible condition, for the least amount of expense.
Services Provided:
Marketing & advertising placement
Extensive tenant screening
Provide & negotiate rental agreement documents
Collection of rent and security deposit
Prompt accounting and distribution of rental income
Detailed monthly income & expense statements
Convenient online payment system for tenants & owners
Annual accounting documentation for income taxes
Cleaning, maintaining and repairing the property
Utility, property tax & maintenance fee payments
Periodic inspection with report and photos emailed
Remodeling and/or appliance replacement supervision
Security deposit settlement
Pllease contact us so that we may provide you with more detailed information.
Click here to see unsolicited testimonials from some of our satisfied Owners.