SELLING REAL ESTATE
All real estate sales are essentially a result of the confluence of three factors that form a congruent synergy to facilitate and expedite the sale. Any weakness or lack among any one of the factors will have an adverse impact upon the value of the sale.
These three factors are Product, Pricing and Promotion.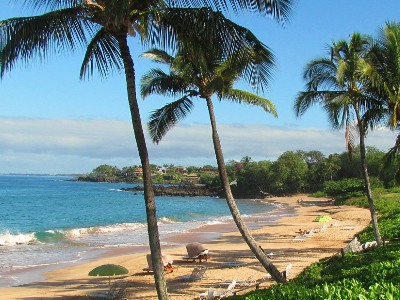 Product – This is in reference to the property itself. Real estate is as different as individual buyers and sellers are. Each is unique; even those products with identical floor plans in the same location usually share some other degree of uniqueness.
An experienced and competent broker is able to easily identify a product's unique qualities and bring them to the surface for a prospective buyer. What a buyer doesn't know or recognize can adversely impact the value they place upon your property. As a seller, you don't want this to happen, of course.
The product includes items such as condition, location, size, floor plan, amenities, etc. You want to make sure that your property is portraying all of its positive aspects. You don't hide negatives; you just make sure your best features are placed as far forward as possible, so that they are obvious to a buyer.
Pricing – Once the buyer has assessed the product, they will then prescribe a value to it, based upon not only what the market will bear, but also based upon what the buyer can afford and/or is willing to pay. An unmotivated buyer, or one without adequate resources does not mean your pricing is off.
An experienced and skilled broker will understand this, and be able to adequately weigh the uniqueness of the product with an understanding of the dynamic real estate market and overall buyer expectations to price your property in a way that gives it the best chance of selling for the highest amount of money in the shortest amount of time. Such a broker is worth their weight in gold, possessing knowledge and information of tremendous benefit in helping you avoid the pitfalls of selling.
Promotion – Even if your product and pricing are exceptional, your sale could fall short without adequate promotion. If nobody knows about your property, then how can you expect to maximize sales revenue while minimizing marketing time?
Of the three factors mentioned here, this one especially falls under the purview of your broker. As in all professions, there are those who make things happen, and those who wait for things to happen. You want to hire the former.
McEntire Realty's experienced team not only combines a detailed and proven marketing plan with a thorough understanding of the Maui real estate market, but also contributes an attitude of promotion that is often the deciding factor when making a sale, or ensuring one is made quickly.
McEntire Realty has built an extensive database of buyers to match up with new sales listings by our brokerage firm. It is not uncommon for us to sell a listing to a buyer within our database shortly after it comes on the market, proving our ability to personally promote internally.
McEntire Realty was selected as project brokers for new developments such as Kai Ani Village, Aina Nalu, and Kilohana Waena. The developers of these projects were not interested in hiring the largest brokerage firm, simply the best brokerage firm. Obviously, this type of recognition and selection by seasoned developers to have McEntire Realty market their new developments is indicative of a high confidence in our knowledge, performance, competence, skill, effectiveness, organization, follow up, and marketing ability.
Another reason why McEntire Realty has excelled in selling property on Maui is because it is highly regarded and respected by Maui's real estate companies and individual real estate professionals. This undoubtedly results in more potential sales from our existing positive working relationships that have been formed with productive cooperating brokers we are constantly networking with.
Click here to see unsolicited testimonials from some of our satisfied Sellers.