BUYERS TESTIMONIALS
"I wanted to thank you for your professionalism and your assistance in closing this transaction. I can see by the way in which you handled the buyers and managed the transaction how you are so successful. We very much enjoyed working with you. Thank you!"
Anders Hostelley, Sr. Vice President
Guaranteed Rate Inc.
"Excellent work, Don. You've done a great job of keeping all on track and bringing this purchase to a successful closing! This transaction has been surprisingly smooth I appreciate your diligence, help and guidance throughout. I'm very pleased with your attention to detail, and how smoothly things have gone with you guiding everything. There were never any unpleasant surprises or delays. I've enjoyed working with you, and have also appreciated your thoroughly professional style. The level and quality of your service as well as the information that you provided is exactly what I like, in order to make well-informed decisions with no regrets later. You did an excellent job and I would be pleased to refer potential purchasers to you. You have really added value to our purchase. Mahalo!"

JM
"Just a note to thank your for all that you did to help us acquire our condominium in Wailea. Your advice, counsel and attention to detail were truly outstanding! We also appreciate the time you spent answering all of our questions and seeing that we met all of the deadlines. It is not often you find somebody who is so organized, returns calls promptly, and goes the extra mile for their clients as you do. I would not hesitate to recommend your services to anyone wanting to acquire property on Maui. Best wishes and we look forward to seeing you on our next visit."
Bob Newell
"Our purchase has now closed and I would like to take this opportunity to thank you for all of your efforts on our behalf during this process. There are people in all our industries that handle business in a way that discredits the profession, and then there are the true professionals with integrity and honor. I can truly say we have felt you are an example of a person with high ethics and dedication to your clients. I have placed my trust in you to handle my interests as I live stateside, while this transaction took place in Hawaii. You have not let me down and had it not been for your extra efforts, this transaction most likely would not have taken place. I most certainly would want you to handle future dealing for me and would be happy to discuss your services with potential clients should the occasion arise."
Paul Johansen
"When purchasing a fractional ownership condo in Kihei, Don went the extra mile and then some to answer questions and get the needed information for us. He was always courteous, ethical and responsive. Even after the sale, he has made himself available to answer questions about the area. When he did not have an answer, he knew where to go to get it. He is extremely customer oriented, as well as congenial. When friends ask for the name of a reputable and reliable agent on Maui, Don is always my first recommendation."
John Feher
"You are the best realtor I have met in years! To stay on top of e-mail and contacts the way you do is extraordinary, and probably why you are so successful. Other agents that have shown us property on Maui have not even followed up one time. I have been in sales all my life and unfortunately that is much more common than the excellent service that you have been providing us. You do a great job and we haven't even bought anything from you yet! That being said, I really feel that YOU will be the one to help us as we decide to invest in Wailea. Thanks again for everything."
Mike Ward
"As licensed real estate brokers in California, we have the opportunity to deal with many good, and some not so good Realtors. Don, without a doubt, falls in that rare top 1%! That's why we chose him to represent us in the purchase of our Wailea condo."
Brian Barnes, CEO of Paradise Financial Group, Inc.
"Thank you so much for taking such good care us and for being so kind, so helpful and so thoughtful. You've made the entire process of buying an investment property in Maui a pleasure, and a whole lot more comfortable. Your insights into the market make it apparent that you do your homework. Your e-mails about upcoming projects in the Wailea area make it easy for an investor to navigate the Maui market with all the facts necessary to make an informed decision before even arriving on the island. Once on Maui, it's plain to see that your intuitions have merit. Your friendly service and advice after the sale was an unimaginable help, saving us a lot of time and money. Now that I've gotten to know you in person, I guess it should come as no surprise to me that you would be so generous with your time and helpfulness. You made our Maui experience easy, and your "service after the sale" makes you the best real estate guy in Maui. However, I think you're much more than that. You're a hard worker and a great guy who has quickly become a good friend, and I would highly recommend you to anybody seeking a realtor on Maui."
John & Carol Rizzo
"Don McEntire gets the job done! He sleuthed out the right property, made a deal work, and helped us every step of the way. He was always available and kept in excellent contact with us both by phone and e-mail. Don knows the Wailea real estate market inside and out, his work ethic is very strong and we recommend him highly."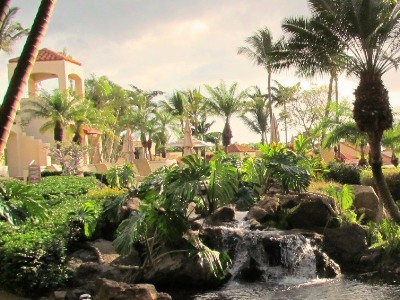 John & Gloria Woodhead
"Great job and thank you! You were very patient and accommodating. No high-pressure but very responsive. You are obviously very committed to making things go smoothly. I have recommended, and will continue to recommend, your service to anyone I know. Thanks again!
Craig Zager
"Don McEntire was very professional, knowledgeable, and helpful with our recent purchase of a condo in Wailea Elua Village. He worked very hard and was very diligent about coordinating and communicating information as the transaction progressed through its many phases. This type of professionalism was absolutely necessary and much appreciated, as we were in the Seattle area through most of the transaction."
Ted & Katy Klinkenberg
"Thanks for the way you handled the transaction, you did a masterful job! It went very smoothly and I appreciate all of your help."
Mark McKinley
"A huge THANK YOU for all your hard work and assistance in getting this deal wrapped up for us. I can speak on behalf of the entire group when I say you have been AN EXCEPTIONAL REALTOR and help in this transaction. We will definitely stay in contact and use your help in the future. Thanks again, and when any of us are in Maui, we will be in touch".
Sam
"Dear Kim and Don, WOW! What can we say? We arrived to find the house with candles and scents, the most gorgeous poinsettia, and all in superb order. Thank you for everything you have done over the past months...and today. It all looks fantastic! Know that everything you have all done has meant the world to us and is greatly appreciated so very much."
John and Linda
"Thanks for your courtesies and professionalism displayed over the last few days. Your comprehensive responses and level of service was more than I expected and your thoroughness is appreciated. You are the type of realtor that everyone wishes he could have. Thanks again for all your hard work."
JF
"Hi Don, I really appreciate all of your time and help in finding this property and helping put this deal together. Your guidance through this process has been invaluable to me. I will definitely celebrate our successful close and raise a toast to you for making it happen. Cheers!"
Mark J.
"Don, I have to tell you that you are quite incredible. I just couldn't have done it on my own. You used marvelous negotiating skills when talking to the other realtor. I know you are busy and we asked you for an awful lot, but we can't thank you enough for your efforts. I hope you are taking some time for yourself. Again, our warmest regards to both you & Kim."
SB
"Thanks Don! I stay loyal to a good agent and that is why I told my friend about you. You have already given me much more information than she was getting from other agents. Why am I not surprised? You are a VERY GOOD REALTOR. I know our transaction has been hard on you and these circumstances are always trying. Thank you for helping out in this situation. You were great!!! When I come there we shall celebrate a new beginning in Maui. I love it there. I did not want to leave. I love our home and thank you for it. Thank you Don!"
LB
"Thanks so much for all your help with our transaction. We appreciate all your efforts and are very pleased with your support. You did a fabulous job of keeping things going and creatively getting the sale completed despite a difficult, sometimes unreasonable seller. There's no question you have picked the right motto for your business - your service is exceptional!"
John & Jane Mitchell
"We both want to say THANK YOU for all you have done for us. This entire process has been very hectic and with many unexpected surprises, but you have made it a fun adventure. We thank you very much for that. You are very easy going and it makes things so much better to work with someone like you in this competitive Maui market. Thanks again for everything!"
Miki & Ken
"The aloha spirit certainly shines brightly in you. We know we wouldn't be moving into our dream home if it weren't for you. We will always be grateful for all of the time you spent with us in person, on the telephone, and behind the scenes. You are a gifted agent with an amazing insight to your clients' needs. Thank you for exceeding our expectations. We feel abundantly blessed to be fulfilling our dream of living on Maui and are grateful to have a new friend like you."
Bob & Deb
"Thanks for your hard work in helping us purchase our unit in Wailea Ekahi Village. Both of us are very impressed with you. I probably neglected to tell you that before I left Maui, but I really admire your integrity and loyalty. You also have been very attentive and your information has been extremely helpful right from the beginning of our relationship. Thanks again!"
MS
"I would like to thank you for your help in acquiring my first Hawaii property. You not only were adept in your job but have also become a friend in a very short time. You went far beyond the usual dealings of a realtor in not only helping me get the best price and terms, but also with information on how to best enter into the rental market and many other ideas that I never would have thought of. My thanks again to you and I look forward to working with you again soon."
Patrick Major
"We just wanted to thank you very much for your very quick response to all of our questions. You have a way of always delivering straightforward and helpful suggestions. Your responses are detailed, informative and concise. You write very well and answer every point that we inquire about. We really appreciate your professionalism. Thanks again, and please continue to keep us informed."
MK
"Thanks for helping us buy our second Maui vacation home in less than one year. Even in a seller's market you helped us find the perfect condo at a great price. We couldn't have done it without all of your effort and hard work. We would definitely recommend you to anyone buying or selling a home on Maui."
David & Desiree Rossi